Solutions For Every Home
At Parr's we realise that not every home is the same. We take the time and care to assess your heating and cooling needs and then tailor a system that provides you, and your family, the best solution. To organise a time that is convenient for you, contact parr's for a free, no obligation quote.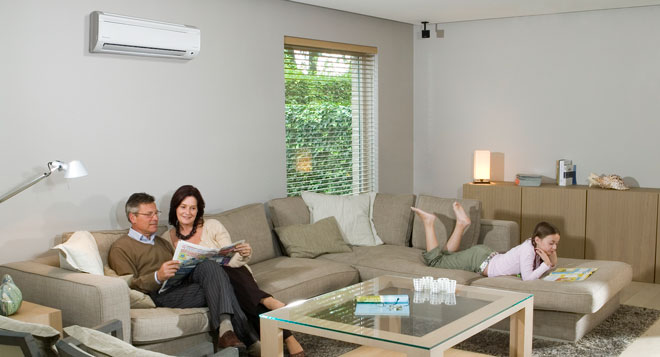 Split Systems
Split systems are ideal for heating or cooling a single room or area of a home. We have a wide range of discreet wall-mounted and compact floor standing units.

Multi-Split Systems
A multi-split air system can heat or cool multiple rooms in your home using only one outdoor unit. Maximize your comfort, whilst saving energy, with individual room control.

Ducted Systems
A ducted system provides climate-controlled comfort throughout your entire home. These systems can be installed in a new home or tailored to suit an existing one.

Underfloor Heating
Parr's offer a wide range of highly flexible, energy efficient under floor heating options. These systems can extract heat from the outside air and distribute it evenly around the home.

Hot Water Heat Pumps
Hot water heat pumps are your environmentally friendly water heating solution. Using up to 65% less energy than conventional electric water heaters they can significantly reduce your power consumption.